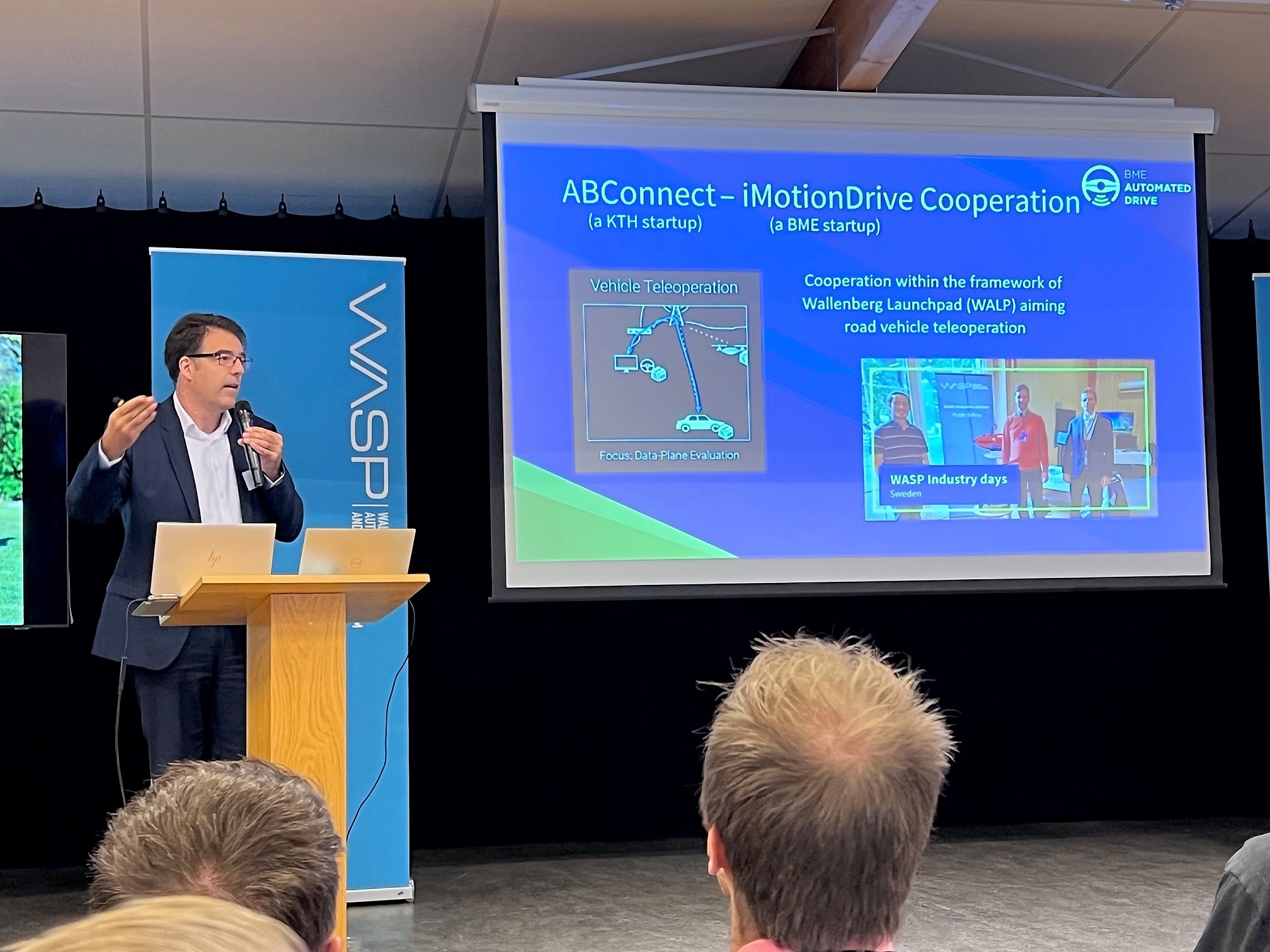 This year, for the second time, we had the honor to participate in the WARA-PS event in Gränsö Slott, Sweden, one of the WASP research arenas.
On behalf of BME, Dr. Zsolt Szalay, Associate Professor, Head of the Department of Automotive Technologies, gave a presentation on the research results of the BME Automated Drive Laboratory, and Dr. Ádám Bárdos, Head of the Vehicle Dynamics and Control Research Group of the Department, Managing Director of iMotionDrive Ltd., participated in the prestigious scientific event.
The event was also the occasion to announce a collaboration between ABConnect, a spin-off from the KTH Royal Institute of Technology, and iMotionDrive, a spin-off from the Budapest University of Technology and Economics.  ABConnect is a start-up company specialising in cooperative networking and communication solutions. Together, the two new companies will develop remote vehicle control and automated vehicle management based on next generation communication solutions.
"We are honored to have been invited to participate in Sweden's largest research program and I am proud to have spoken at this prestigious innovation event in Sweden, which is at the forefront of innovation in Europe and the rest of the world." – summarized Dr Zsolt Szalay after his presentation.
Dr Ádám Bárdos concluded – "We look forward with great excitement to working with ABConnect and to future joint demonstrations."
The WASP (Wallenberg AI, Autonomous Systems and Software Program), Sweden's largest ever individual research program, promotes industry-relevant international research excellence in artificial intelligence, autonomous systems and software development.
WARA-PS stands for "WASP Research Arena for Public Safety", a cross-disciplinary arena that supports research on cooperative systems for public safety. Public safety and security research is gaining interest and importance both nationally and internationally, and requires new technical solutions that can showcase the achievements in autonomous systems and software research.
WARA-PS provides a framework for researchers to apply their competences in different areas of security, such as trajectory planning, augmented reality, optimal control and sensor fusion. The research carried out under the project is supported by relevant industry players such as Saab Kockums, Saab Aeronautics, Saab Surveillance, Combitech and Ericsson, to name just a few.
The 8-year WASP program has a total budget of SEK 6.2 billion, of which SEK 4.9 billion is funded by the Wallenberg Foundation (KAW), and the companies themselves provide industrial resources and expertise, as well as opportunities for cooperation between science and industry.
The research for the development presented at the event was funded by the European Union under the National Laboratory for Autonomous Systems (RRF-2.3.1-21-2022-00002).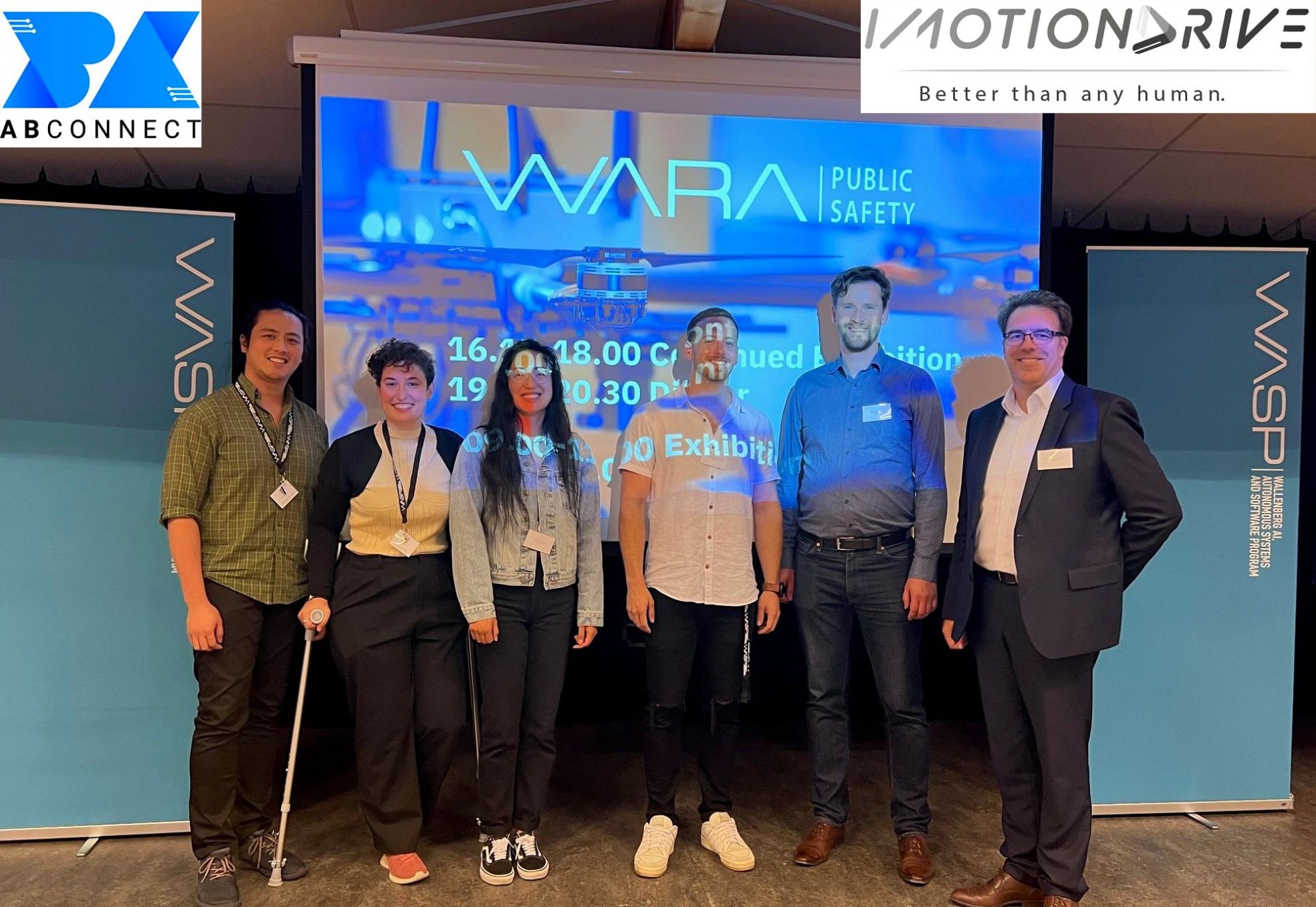 https://auto.bme.hu/wp-content/uploads/2023/10/Szalay-WARA-PS3-.jpg
1512
2016
Bognár Bertalan
/wp-content/uploads/2022/02/logo_en-1.svg
Bognár Bertalan
2023-10-05 11:08:14
2023-10-05 11:08:14
The new BME Spinoff, iMotionDrive, also presented in Sweden